3D-Render
No screenshot available
This amazing program teaches you how to create 3-D models and even does rendering on them.
NOTE : Please unzip all files to c:\ A directory called temp will be made. The program will only compile if all files are unzipped in this directory.
This program is submitted by Oswaldo Varela
My Workaholic PC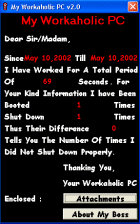 Check It Out!!!
The Amazing Package
No screenshot available
This package is a combination of three different programs 3D-Draw, Piano and 3D-Rotate.
Chemistry Project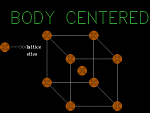 A chemistry project using graphics. It has detailed information about every element individually as well as in a periodic table.
This program is submitted by
Quiz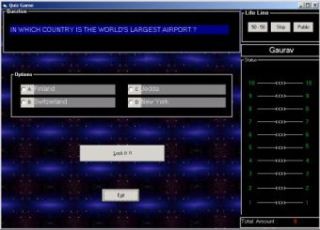 A great quiz game just like Who Wants To Be A Millionaire.
This program is submitted by
Designs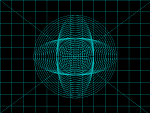 This is a basic graphics program. It shows how to implement circles , lines and sound in your programs. Good for beginners.
Space Debris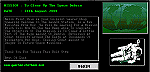 It has Four levels of game play and uses Microsoft's text to speech (vtext.dll) file to read out the mission objectives to you.
Titanic

This program has cool graphic effects with sound. It is a great tutorial for learning basic graphics and sound with C++.

Olympics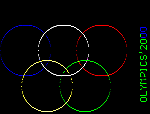 Program that creates the Olympic logo using equation of a circle.

Independence Day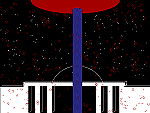 This program uses all the basic graphics/sound functions

3D-Car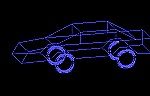 It creates a car in 3D and lets you view the car from any angle or axis you can imagine

Bouncer
No screenshot available
This program is a remake of the old Bricks Game
This program is submitted by